Twitch Engagement : Amplify Your Viewer Interaction
Title : Twitch Engagement : Amplify Your Viewer Interaction
PNG Image Dimension :
File Size :
Image Type :
Posted on : Iftekhar Sharjeel
Category : Uncategorized
Tags :
Unlock and Download Free PNG Image when you Share
Twitch engagement refers to the level of interaction a streamer's content receives from viewers, measured by factors such as unique users watching the stream and actively participating in the chat. To increase Twitch engagement, streamers can create entertaining content, use quality equipment, promote their streams on social media, host giveaways, avoid over-saturated games, maintain consistent communication throughout their stream, and engage with other streamers.
By keeping broadcasts interesting, being passionate about the content, using creative overlays and emotes, and being active on other platforms, streamers can further engage their viewers and build a loyal community. It is important to prioritize genuine engagement and avoid fake engagement techniques like view botting and follow botting, as Twitch may take action against such practices.
Importance Of Viewer Engagement On Twitch
Viewer engagement on Twitch plays a crucial role in the success of streamers. Understanding the value of viewer interaction is key to building a strong community and increasing visibility. By actively engaging with viewers, streamers can create a more immersive and enjoyable experience.
The impact of viewer interaction extends beyond just chat participation; it also includes actions like following, subscribing, and sharing content. Streamers who prioritize and foster engagement are more likely to attract and retain viewers, leading to growth in their channel.
In order to increase Twitch engagement, streamers should focus on creating entertaining content, using quality equipment, promoting their stream on social media, hosting giveaways, avoiding oversaturated games, and maintaining a consistent and engaging presence. By implementing these strategies, streamers can enhance their viewer engagement and ultimately improve their chances of success on Twitch.
Creating A Community Atmosphere
Creating a community atmosphere on Twitch is all about promoting interaction between viewers. One effective way to encourage chat participation is by using commands and prompts. These commands can be simple text commands like "!hug" or "!ban" that chatters can use to interact with each other.
Additionally, more random results can be generated with commands like "!crush" or "!magic". Another approach is to use commands that retrieve information from an API, such as "!dadjoke" or "!wyr". These commands add an element of fun and engagement to the stream.
By implementing these strategies, streamers can foster a sense of community and encourage viewers to actively participate, enhancing the overall Twitch engagement experience.
Enhancing Viewer Engagement With Technology
Enhancing viewer engagement on Twitch can be achieved through the utilization of Twitch bots like Nightbot and Streamlabs. These popular bots offer numerous benefits, such as managing and moderating chat interactions, providing automated responses, and generating commands for viewers to use.
With Nightbot and Streamlabs, streamers can create a more interactive and dynamic environment for their viewers. These bots offer features like timers, which can be used to schedule regular chat prompts or reminders. By implementing Twitch bots into their streams, streamers can enhance engagement, encourage viewer participation, and ultimately create a more entertaining and interactive experience for their audience.
So, whether you're a new streamer or an established one, utilizing Twitch bots can greatly enhance viewer engagement and create a more immersive streaming experience.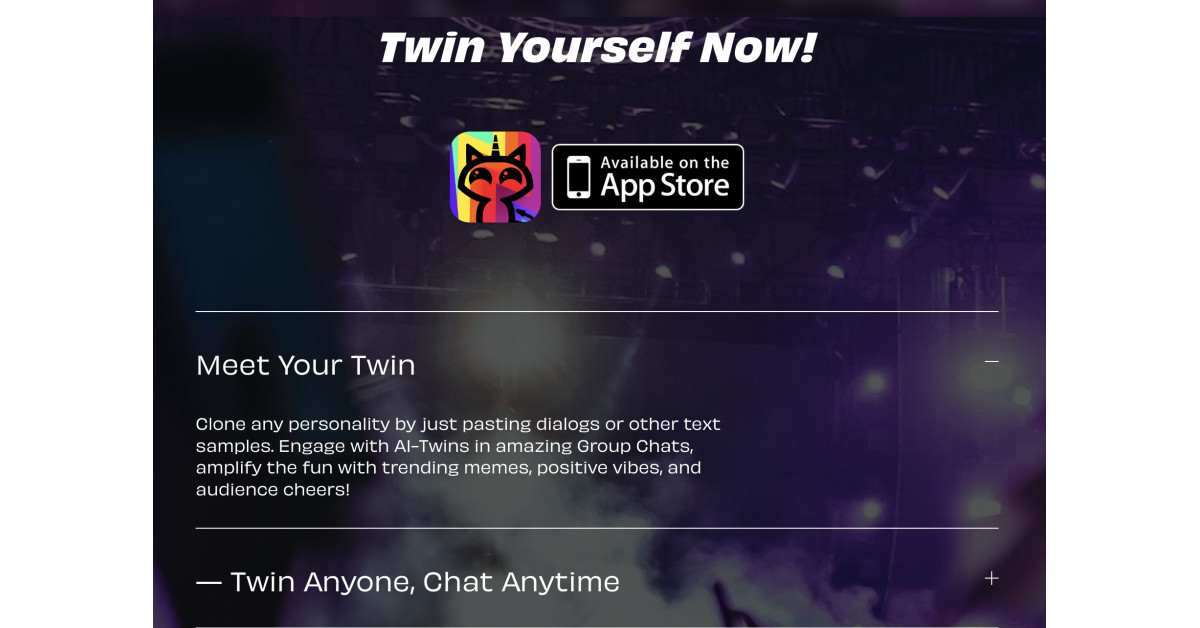 Credit: www.newswire.com
Strategies For Increasing Twitch Engagement
To increase Twitch engagement, focus on creating entertaining and engaging content that captures your viewers' attention. Ensure a better viewer experience by using high-quality equipment. Promote your stream on social media platforms to reach a wider audience. Hosting giveaways can encourage participation and create a sense of excitement.
Stand out from the crowd by avoiding over-saturated games and offering unique content. Communication is key, so maintain consistent interaction and engage with your viewers throughout your streams. By implementing these strategies, you can boost Twitch engagement and create a loyal and interactive community.
Engaging Viewers On Twitch
Engaging viewers on Twitch involves keeping broadcasts interesting through content variety, demonstrating passion for the stream topic, and incorporating creative and engaging overlays. Utilize interesting and funny emotes to capture viewers' attention and make your stream more engaging. Interact with other streamers in the community to build connections and increase engagement.
Consistency is key, so stick to a streaming schedule and engage with your audience on other platforms. Creating engagement through giveaways is another effective way to keep viewers interested and coming back for more. By following these guidelines, you can enhance your Twitch engagement and build a loyal community of viewers.
Conclusion
Twitch engagement plays a crucial role in building a successful streaming channel. Engaging with viewers is key to creating a thriving community that keeps coming back for more. Authentic interactions through chat and responding to comments can make viewers feel valued and connected.
Additionally, using interactive features like giveaways and creative overlays can enhance the overall viewing experience and encourage participation. To increase Twitch engagement, streamers should focus on creating entertaining content that resonates with their target audience. Using quality equipment, promoting streams on social media, and avoiding oversaturated games are also effective strategies.
Furthermore, being consistent, socializing with other streamers, and using giveaways can help attract and retain viewers. It's important to understand the importance of viewer interaction and strive to stand out from the crowd. Making everyone feel welcome and creating a sense of community will keep viewers coming back and attract new ones.
Finally, streamers should be mindful of fake engagement and follow-botting, as they can negatively impact the authenticity of the channel. By adhering to these guidelines and continuously seeking ways to engage with viewers, streamers can successfully build a loyal and thriving Twitch community.